I grabbed this box off the shelf at the turn of 2014, the 75034 Death Star Troopers would be the first time we'll be seeing the Imperial Gunners and the brand new redesigned Royal Guard.
Battlepacks are by far the best way to build up your armies but coming in at SGD$27 per box (RRP USD12.99, I'm getting ripped off here), there just has to be a way to get more minifigures at an affordable rate. Nonetheless, all battlepacks are chock full of value.
The main gun itself is pretty regular but it swivels and has a very nice seat for the gunner to sit on. It fires the missiles too!
The real highlight of the 75034 Death Star Troopers would definitely be the minifigures.
Awesome detailing on the Imperial Gunner here –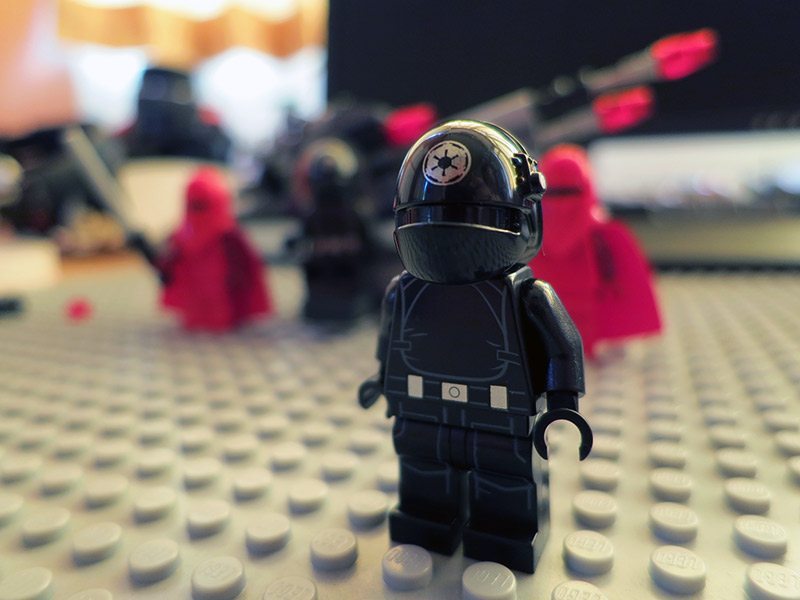 While a friend remarked that he preferred the older blaster design, I'd say the new one has it's merits as well. It shoots pretty far and looks awesome in the hands of the minifig.
Moving on to the redesigned Imperial Guard. The older models had black hands while the newer ones are red. Still looks awesome and they are equipped with Force Pikes as opposed to black spears. The pikes are not using the same hilt as the lightsabers so that's a small bummer there.

Verdict
This would be by far the most appealing battlepack released thus far. For continuity and lore wise, I've no idea how a mass of Imperial Guards would look like but the Imperial Guard is a great addition. Buy it if you get the chance for they usually run out by the next release are never reprinted (so far).
---

Drop a Facebook comment below!